The stories of the Earth have changed in nature and scale: we do not write stories to tell about the creation or the course of the world, but to avert its end.
Ts'ui Pen must have said once: I am withdrawing to write a book. And another time: I am withdrawing to construct a labyrinth. Every one imagined two works; to no one did it occurred that the book and the maze were one and the same thing.
Choreography for the dying light
We met blind people. Some were born blind, others lost their sight over time. We asked them to tell us how they see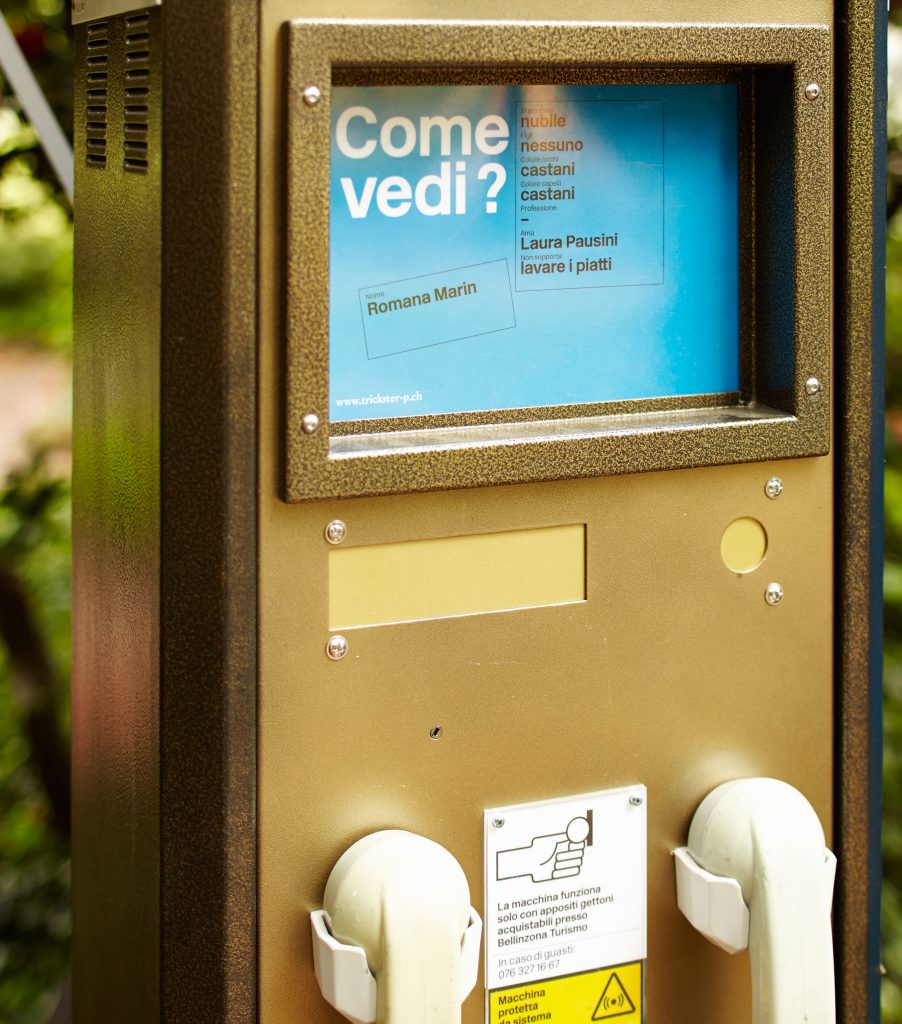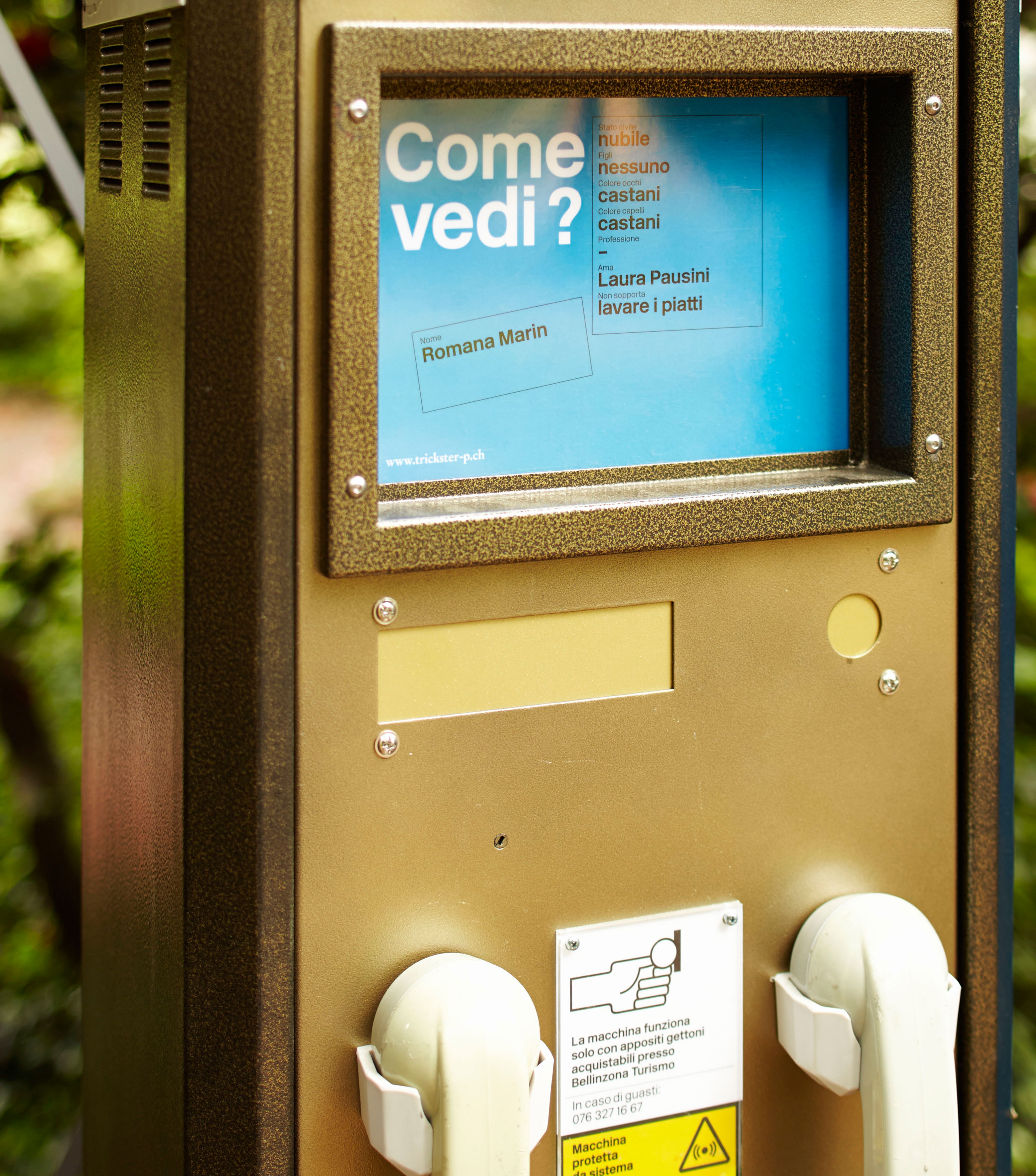 Room by room audio journey around the fairy tale Snow White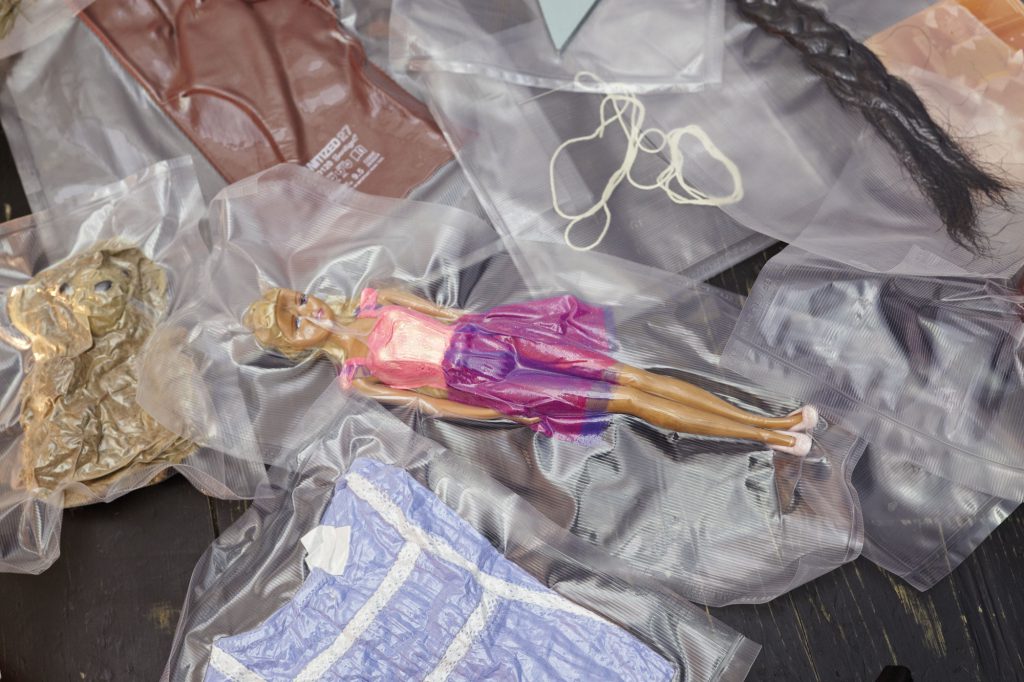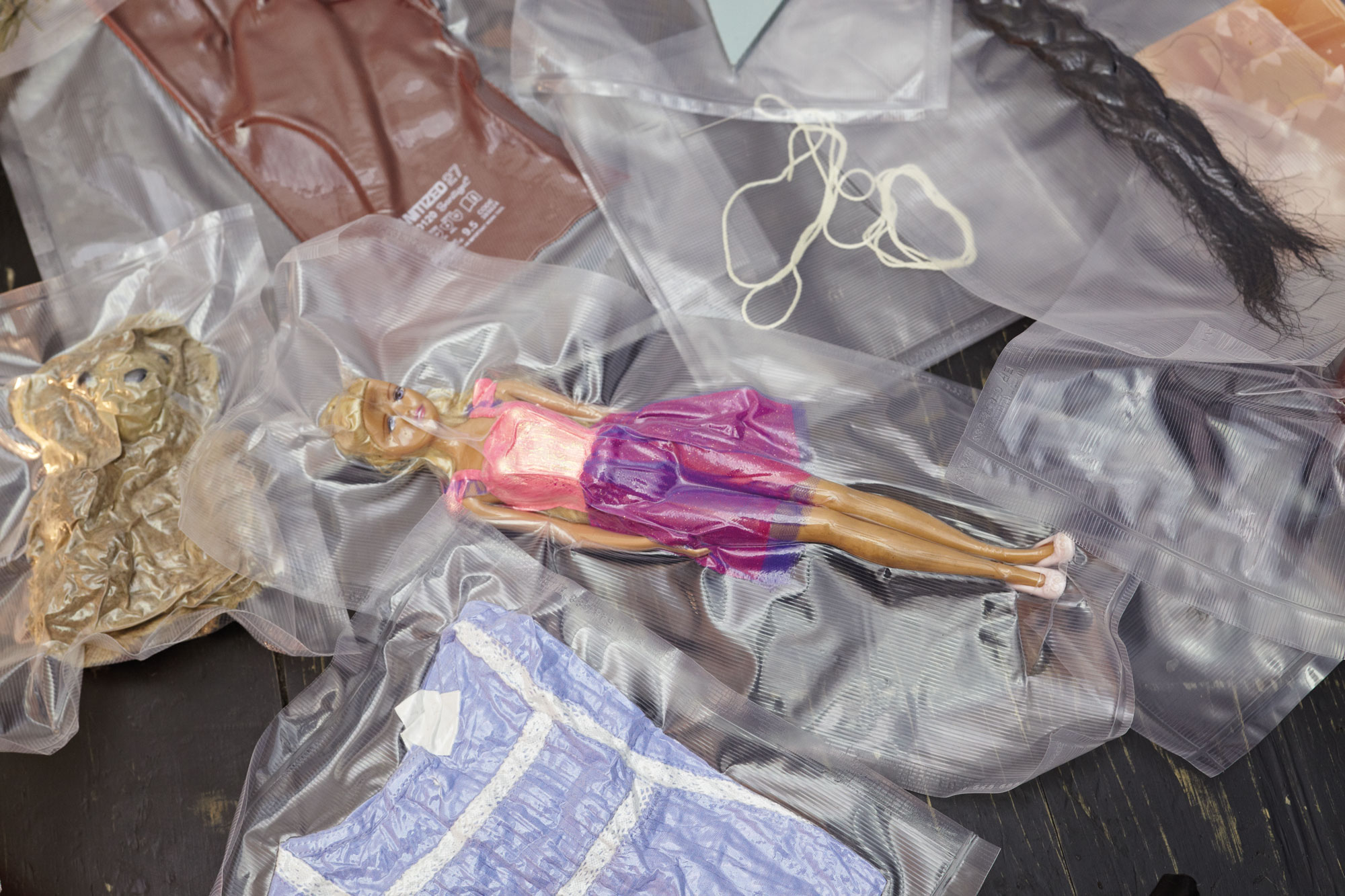 Installation in 9 rooms, one prologue and one epilogue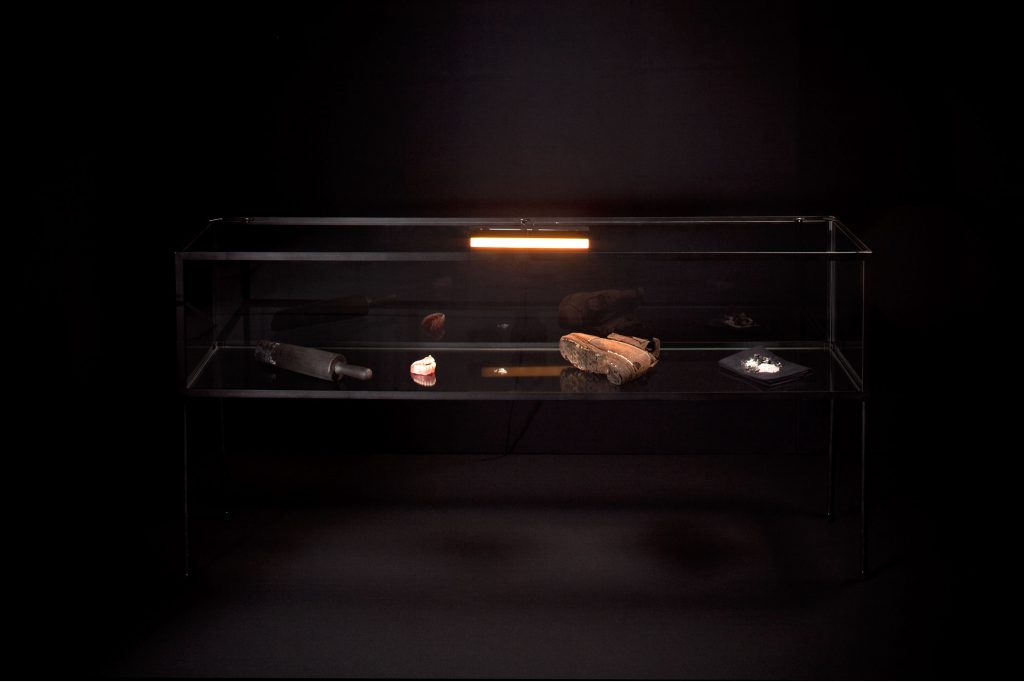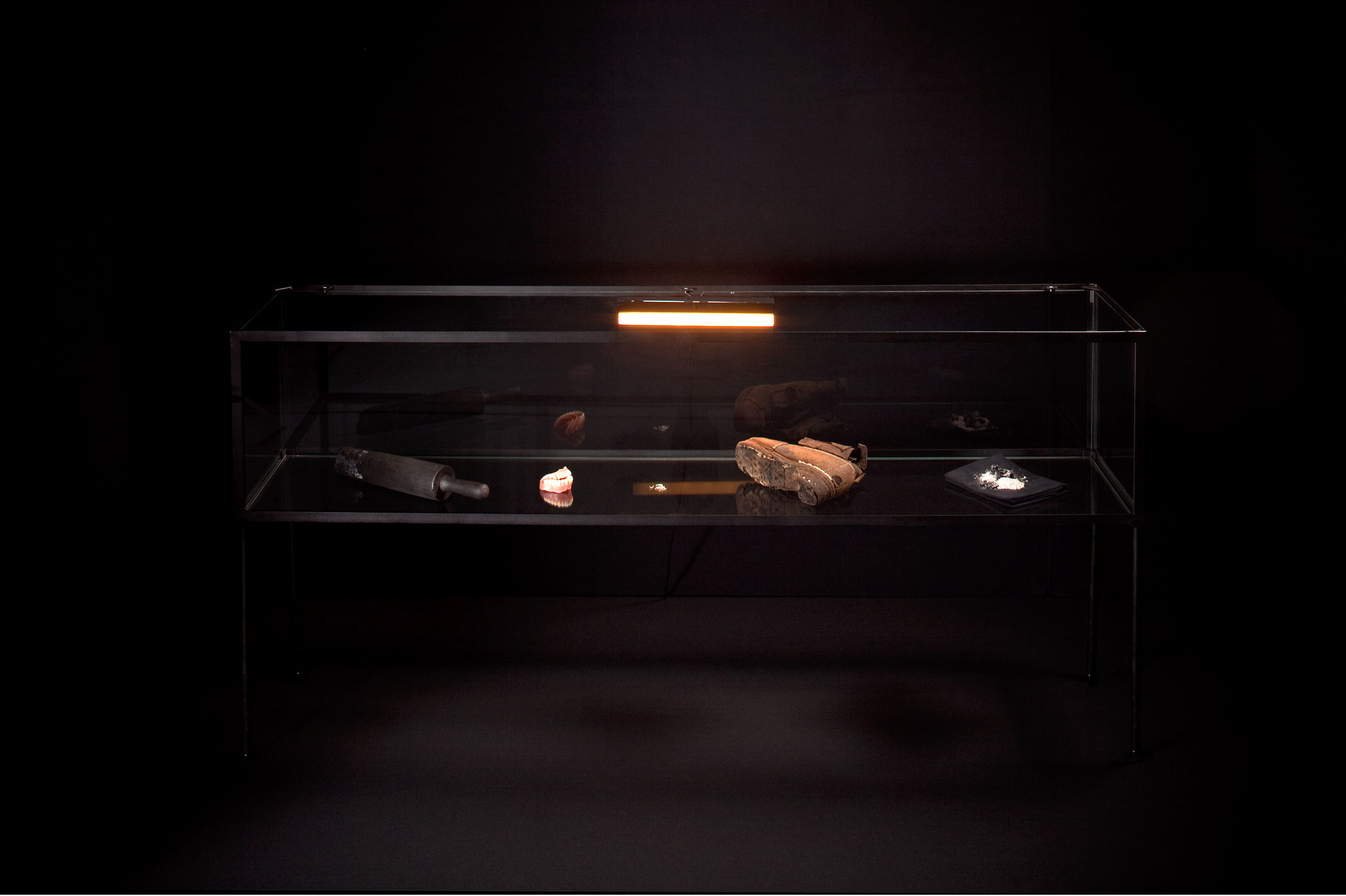 Twilight
Trickster-p — Projects — Twilight
Twilight is an architectural space where action, sound and transformation can occur. A symphony of space in which the spectator is the only human presence in a room that continuously mutates its visuals and sounds. It is an invitation for the spectators to open up their perceptive space and create their own reality on the boundaries between inner vision and outer sight. Without the mediation of any performer, the audience approaches the work directly and becomes integral part of the dramaturgy.
Twilight is the threshold between day and night, when shadows lengthen and darkness looms. From the light we move into the darkness, beauty is eroded, we face the transience of it all.
Twilight is the rhythm of breath, of electrical shocks, of light impressions switching on and off, of shadows shifting, of the ferocious explosion of water, of falling and plunging. It is the action articulated by sound, the silences generated by actions, gloomy notes, indistinct voices and violent ruptures Twilight is the embodiment of metaphorical images witnessed by the audience.
With Twilight Trickster-p renews its research on the interconnection of sound environments, spaces and spectators' experience. By breaking the barrier between stage and visual arts, it creates a microcosm with rules contrasting those of the common space-time perception to create an experience both aesthetic and emotional.
Credits
Cristina Galbiati & Ilija Luginbühl
Collaboration in the development of the concept
Joke Laureyns, Kwint Manshoven
Teatro Sociale Bellinzona, LAC Lugano Arte e Cultura, Theater Chur, ROXY Birsfelden, TAK Theater Liechtenstein
Supported by
Pro Helvetia – Swiss arts council
DECS Repubblica e Cantone Ticino – Fondo Swisslos
Municipio di Novazzano
Migros-Kulturprozent
Ernst Göhner Stiftung
Doron Stiftung
Oertli Stiftung
Bürki Stiftung
Press review
[...] Autos auf einer nassen Fahrbahn, ein Hund bellt, Klaviermusik. Solche Gerausche durchdringen den kargen Raum, dessen Wände wie Rohbeton aussehen,a ber in Wahrheit auf Tuch gemalt sind. Etwa 15 Zuschauer sitzen auf Betonblöcken rundum, schauen sich immer seltener an, blinzeln in die Choreografie der Lichter, verlieren sich allmählich in inneren Bildern. Twilight hat etwas sehr Meditatives. [...] Der Raum verdunkelt sich. Donnergrollen kündetein Gewitter an. Es blitzt hinter den Bühnenscheiben. Regen prasselt. Wir sindim warmen Dunkeln, ohne iPhone, das Zeitgefühl längst verloren. Wir vergessen, wo wir sind, schweifen in Gedanken ab. Bis zwei lustig zu Dixiemusik schwingende Lampen uns aus unseren Dämmerträumen wecken und wieder daran erinnern, wo wirsind. In einem Stück, das nun auch Humor beweist.
Corriere del Ticino (Svizzera)
[...] Twilight, coreografia per la luce che muore potrebbe essere definito come un inno gioioso alla luce, ma solo ad un'occhiata superficiale, l'allestimento è in realtà un meticoloso lavoro sul tema del passaggio o della gradazione. I protagonisti sono due: da una parte la luce, posta in essere dalle lampadine disposte sul fondo della sala e da quelle appese al soffitto, dall'altra il suo esatto opposto, il buio. Il pubblico si trova immerso in un paesaggio post atomico che mostra lo sbriciolamento di ogni presenza umana rinvenendo nel dialogo fra luce ed ombra l'unica forma di vita possibile. Una vita minimale alla ricerca di un orizzonte esistenziale su quel filo invisibileche separa esistenza e non esistenza. Una vita insomma che un passo ancora esarebbe non vita, non luce: buio. Non è tanto uno spettacolo Twilight, e nemmeno una coreografia, quanto un'esperienza: un calarsi, uno scivolare nelle regioni dell'inconscio, dove la danza delle luci non può non ricordare certi moti interiori, i ritmi sempre uguali e attoniti di alcuni paesaggi angoscianti e depressivi che sedimentano sul fondo dell'anima.